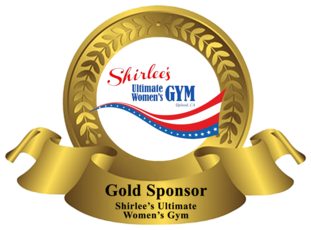 Shirlee's Ultimate Women's Gym is a proud Gold Sponsor at the August 6, 2016 gala of the Roman Fund, an Upland nonprofit established last year that helps local children with special needs get proper assessment, diagnosis, and services to which they are legally entitled. The group also provides financial support for those families that are in need and qualify.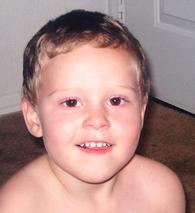 The Roman Fund was established by Roland and Jenny Martinez in honor of their son, Roman Martinez, who died at age 12 when he was struck and killed riding his motorized scooter in front of their Upland home the day after Christmas, 2014.
Roland's mom describes her son's story on the foundation's website:
Roman Alexander Martinez, a bright young boy who was diagnosed with ADHD and an anxiety disorder at a very young age, had hearing problems and speech issues. He had difficulties with comprehension, making it hard for him to express himself. He started struggling in the first and second grades, as the school material became more challenging. In second grade, Roman was severely bullied, was placed on Home/Hospital Instruction (one-to-one instruction provided at the home or hospital by the school district) and placed him on many medications. The bullying continued for more than five years. My husband Roland and I tried repeatedly to work with school personnel, but the bullying did not stop, and Roman suffered both emotionally and educationally.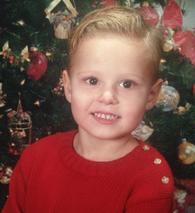 When Roman was eight years old, we sought the help of an advocate, Christopher Russell with Advocates on Behalf of Children, who knew our parental rights and helped us undertake the long and arduous battle to get Roman the services he needed. By then, Roman had very low self-esteem and did not want to live. Finally, in January 2014, just weeks before he turned 12 years old, Roman transferred to Frostig School in Pasadena, with district-provided transportation to and from our home.
At the new school, Roman acclimated very well. During the summer, he stopped taking all antidepressant medications, and when school started in August, he was a happy boy. We had our old Roman back, and he was making good progress, both academically and socially. He even had a girlfriend. The Frostig teachers said he was thriving, cheerful and more content than ever.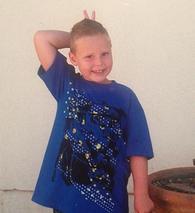 On December 26, 2014, Roman was the happiest boy in town. He shared with his friends that he got everything he wanted for Christmas, including an electric scooter. He told us he wanted to ride his scooter down the street to the dam, and he would be back soon. When Roman rode out of our driveway, he was struck by a speeding car. A neighbor boy and his parents heard the accident and called 911. The boy recognized that it was Roman with his new scooter, and hurried to our house to tell us about the accident. We immediately ran out, and firemen already were working on Roman. The only things I got to say to Roman were "Mommy is here" and "I love you." His father touched his arm as he lay in road and said that he loved him and he was going to be okay. Roman was life-flighted to Loma Linda Children's Hospital, but he died in the helicopter within an hour after the accident.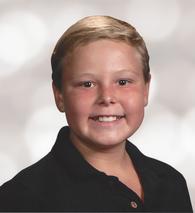 As parents, our lives are shattered and our hearts are broken forever. He was the love of our lives. We fought to get help for Roman from the time he was a baby, and we want his legacy to live on by helping other children who struggle in school academically and who are bullied. Parents often do not know their children's rights for appropriate schooling. Sometimes schools and school districts do not inform parents about available educational opportunities, and schools continue to place children with unique needs in regular programs and just pass them along.
The Roman Fund, Inc. mission is to provide parents of children who struggle academically or socially and/or who are bullied at school with an advocate to help secure appropriate educational services and placements. Last year the Roman Fund helped four local families.
The Roman Fund, Inc. is not limited to assisting children with special needs, such as Autism, Asperger's, ADHD, Dyslexia, or other diagnoses. It also reaches out to parents of children who struggle with reading, writing, comprehension of oral and written language, physical and emotional issues, and other areas for which children need help.